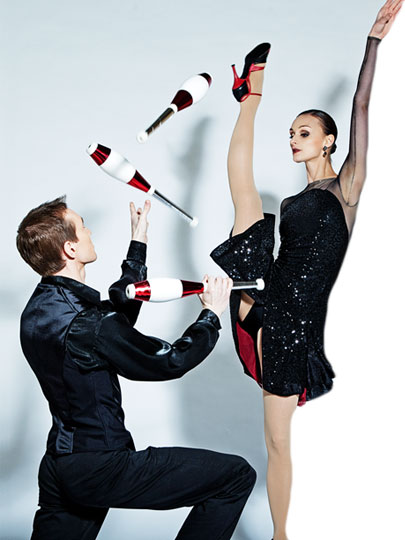 Juggling Tango is an explosive, original and romantic mix of juggling and dance, to modern tango-rythms by Astor Piazzolla.
The act is based on the encounter of juggler Menno Van Dyke and dancer Emily Weisse. Inspired by the passionate tango music they've come to fascinating new combinations.
The result is a unique choreography with balls and juggling clubs almost continuously flying through the air.
Emily and Menno created Juggling Tango in 2007 and in September of that year they won the Circus Roncalli Prize at the SOLyCIRCO festival in Germany. Since, they've performed at various gala's, on cruiseships, in variety theaters and casinos.